Decoration Advisory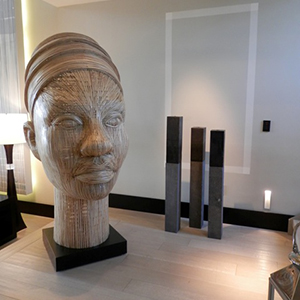 PERSONAL ADVISORS
Lammermoor has professional experts in the field of Fashion, Decoration, Image Consulting, Personal Coaching, Shopping & Lifestyle.

If you need any of our consulting services, do not hesitate to ask for a meeting with one of our advisers who will be delighted to see you with no obligation.


Décor
Our comprehensive decorating jobs ranging from own Villa Sospiri in Miami to Marlaca an haute cuisine restaurant set in the Balearic Islands, including luxury homes in the city, and local offices.

We put all our knowledge and experience as a professional decor service to our customers.

Whether in person or remotely we will answer any questions and we give you the answers and information you need to make decisions about decor and if necessary we move to the place in question.

To provide good service to the customer communication is vital.

Therefore, it is necessary a previous study of the expectations and preferences of the individual to develop a fully customized study and provide optimum solutions.

Contact us if you are looking for lamps, curtains, tables, chairs, scented candles, tableware, centerpieces, perfumes for your home ... there is a long list of products to decorate your home or for gifts.

However small the space you want to improve, we will bring a complete solution, with a high quality end result.

We can offer ideas on decor, creating environments, distributing spaces, lighting, approaches to a specific room or even perform for you a complete turn key project.